Welcome to the Balsam Lake Protection and Rehabilitation District

DISTRICT CHARTER
POWERS OF PUBLIC INLAND LAKE PROTECTION AND REHABILITATION DISTRICTS
Most Recent News, Agenda's & Minutes:
2023 Meeting Schedule:
Board meetings - Third Saturday of the month
Annual Meeting in July
(No meetings in January and August)
Polk Business Center Conference Room
Third Saturday of each month
8:30 am
Please contact the commissioners with any questions, comments or concerns you have. You are welcome to attend the meetings.
A public inland lake protection and rehabilitation district is a special unit of government designed to deal with lake management issues. It is not a general purpose unit of government like a town or county that must deal with a broad range of issues ranging from fire protection to road repairs. A lake district is empowered to operate on its own initiative, independent of its creating entity and the state, but subject to local ordinances and state law. Lake districts can act in concert with other municipalities to undertake lake protection and rehabilitation projects.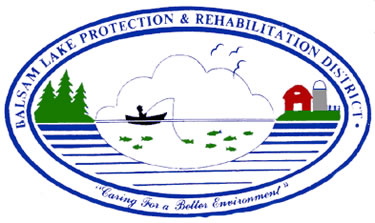 GENERAL MANAGEMENT POWERS
Lake districts can operate in a wide variety of lake management activities such as:
evaluate lake management issues

carry out solutions to lake

management issues

develop long range lake management plans

undertake projects to enhance recreation

monitor water quality

cooperate with non-profit organizations on projects

operate water safety patrols

control erosion

survey lake users, local citizens and property owners

areate the lake

harvest or treat aquatic plants

divert nutrients/dredge

construct and operate dams